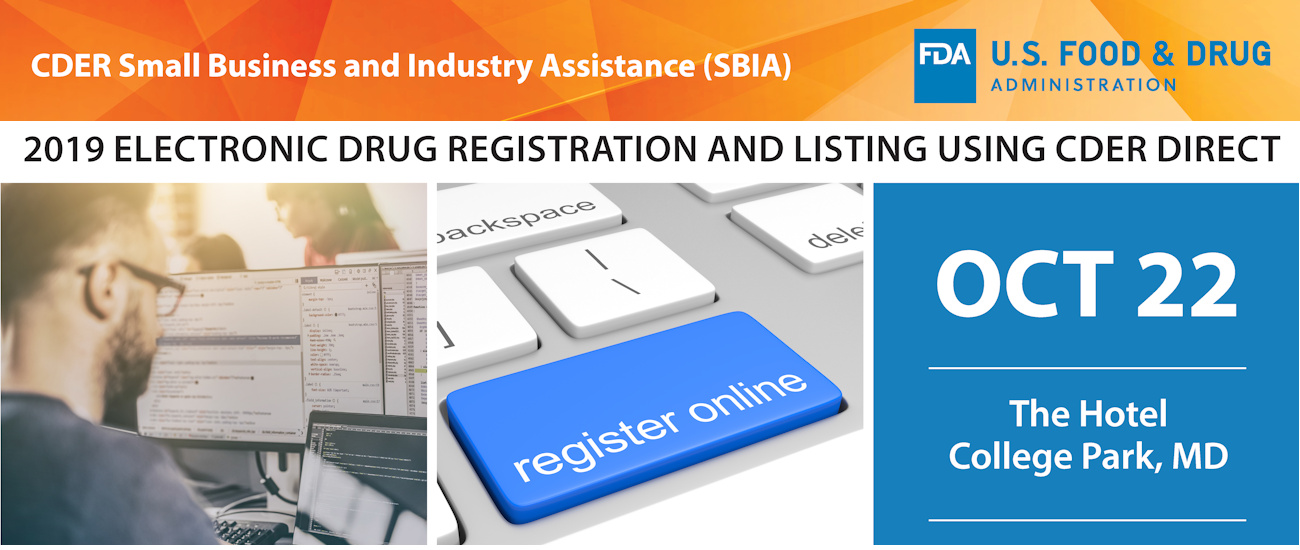 Electronic Drug Registration and Listing
Using CDER Direct
October 22, 2019
The agenda is subject to change. Updated versions will be linked here as they become available. The current version is 4, uploaded on October 9, 2019.
This PDF file contains brief biographies of the FDA speakers participating in the conference.
Questions?
Please refer the FAQs page on this website. If you are not able to find your answer there, please email us at info@sbiaevents.com.
More Information
If you have questions regarding the content of the event or other CDER-specific information, please: